This post brought to you by ATracker by Wonderapps. The content and opinions expressed below are that of RecentlyHeard.com.
Despite our best efforts, sometimes life can become more hectic than we'd like it to. Time-management nowadays is infinitely more difficult to plan, but also easier than ever because of burgeoning technology – like the ATracker – Daily Task and Time Tracking app, available for iPhones and iPads.
What's great about ATracker is that it's more than a fun tool to plan your day – it also allows you keep track of how much time you spend on your regular activities and adjust your life accordingly.
As a writer, entrepreneur, and student, I've discovered that I tend to easily get sucked up into the minutia of daily life. I focus far too much time on the little things instead of honing in on the bigger picture. A-Tracker helps me organize my time in a way that's easy to understand and even easier to change. It's all about getting the most out of every single day.
It's functionality is perfect for people who are glued to their iPhone and know it backwards and forwards, but also people who aren't quite as tech-savvy and are looking for a way an easy and convenient way to plan their day.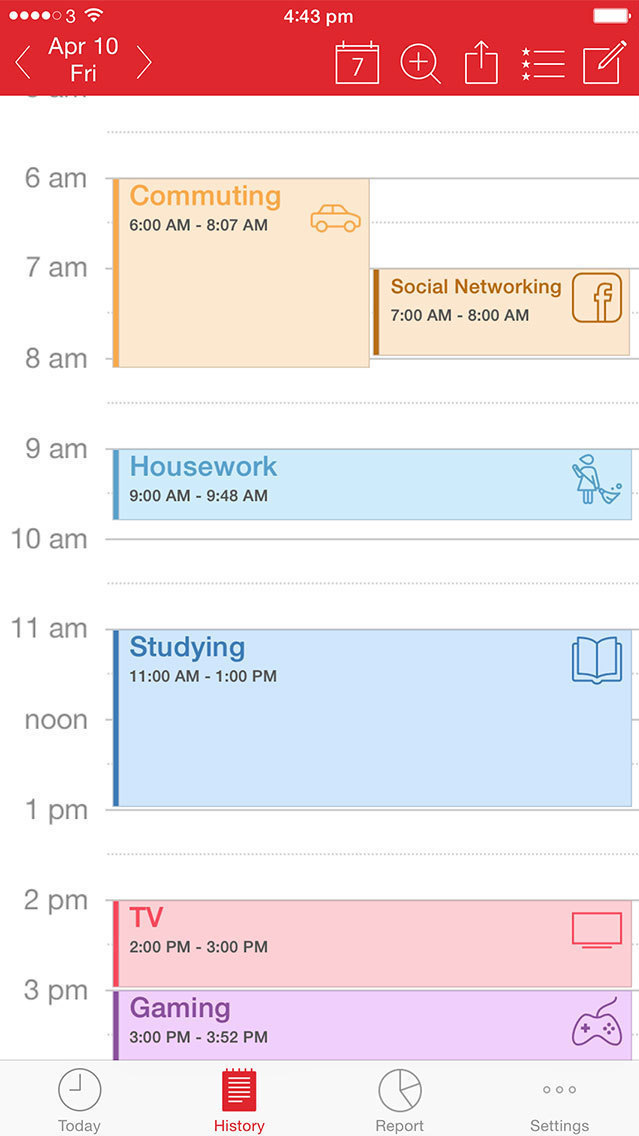 ATracker's features allow you to:
– Setup everything easily
– Start and stop a task with just one touch
– View task entries in either a list or calendar view
– Create reports in a bar and pie chart and then share them via e-mail and on social media
– Start and stop a task without having to unlock your device
Adaptability is never an issue with ATracker because it's geared towards any kind of person, from almost any walk of life. If you're a busy parent on-the-go, shuffling kids from one activity to the next while trying to find time to make dinner and shop, you're set with ATracker.
Are you a student with a full course load, desperate to find a better way to manage your time during exams? Take the stress out of everyday planning with ATracker.
Watch the video below to find out more about ATracker and why it's perfect for your busy life:
Get the FREE app here: ATracker (App store)