How to Plan An Adventure Tour to Egypt "The Land of Pharaohs"
Egypt is a country rich in human civilization, where the ancient Egyptian man was creative, and presented great works that made civilization in Egypt a precedent for many civilizations of the world; it is a civilization that impressed scientists with its innovations, arts, architecture, and thought. Hieroglyphic letters and symbols were invented in the ancient world, which helped the ancient Egyptians to record the ancient history that they lived and made, and this preceded Egypt moved from the prehistoric era to become the first country in the world to have a written history, the dates for all human civilizations, which made it one of the leading tourist destinations for the tourists around the world. To help make your vacation in Egypt as memorable as possible, then it shouldn't miss visiting the most important tourist attractions:
Ancient Places in Egypt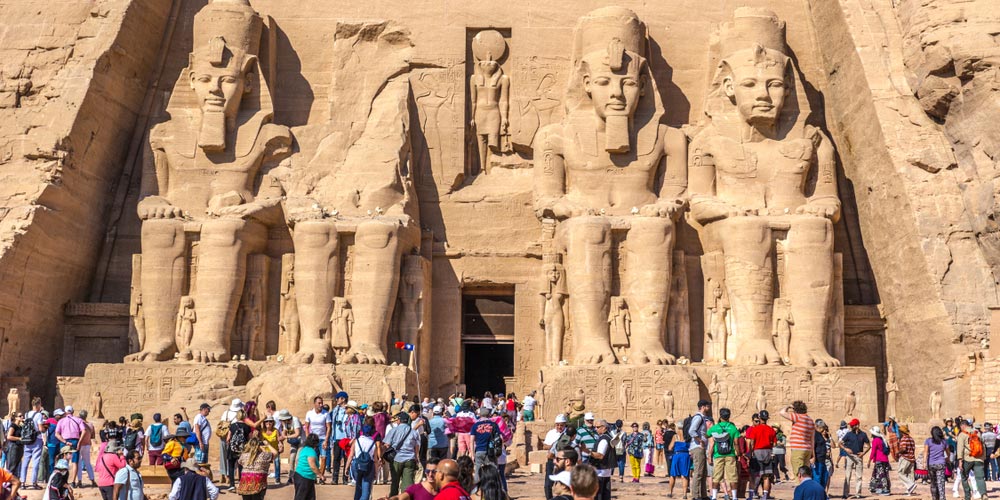 Egypt, whose glorious past is spoken through its temples and shrines, people all over the world are fascinated by its mystery and beauty of ancient Egyptian civilization, but everyone who saw it wished to own a piece of it. For thousands of years, Egyptian history has emerged through artifacts and gold coins buried under the sand, which archaeologists have been extracting, analyzing, studying, and sending to all parts of the world as a rare archaeological value that can only be found in Egypt. So, during your Egypt tours, you shouldn't miss these ancient places, as follows:
The Three Pyramids of Giza.
The Sphinx.
The Valley Temple.
Saqqara Step Pyramid.
Memphis City.
Karnak Temple.
Valley of The Kings.
Salah El-Din Citadel.
Luxor temple.
Abu Simbel Temple.
Hatshepsut Temple.
Philae Temple.
Modern Landmarks in Egypt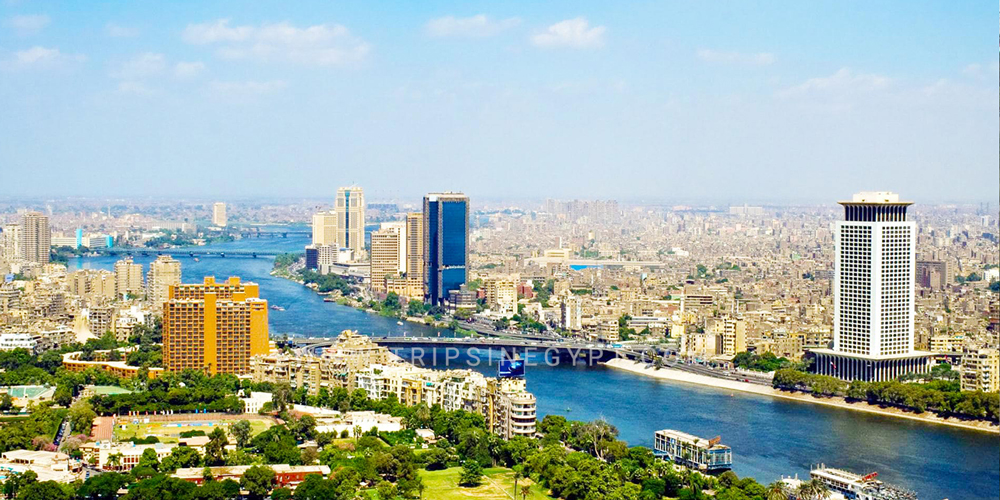 As for the modern Egyptian attraction, there are many of them, which range from citadels, bazaars, churches, mosques, museums, parks, etc. Tourists can enjoy seeing and visiting them at different times of the year, The weather of Egypt is characterized by warmth and kindness.
Cairo Tower.
The Egyptian Museum.
Al – Azhar Mosque.
 Egyptian Opera House.
 Khan El Khalili.
Coptic Cairo.
Aswan High Dam.
 Aquarium in Hurghada.
Majestic Resorts in Egypt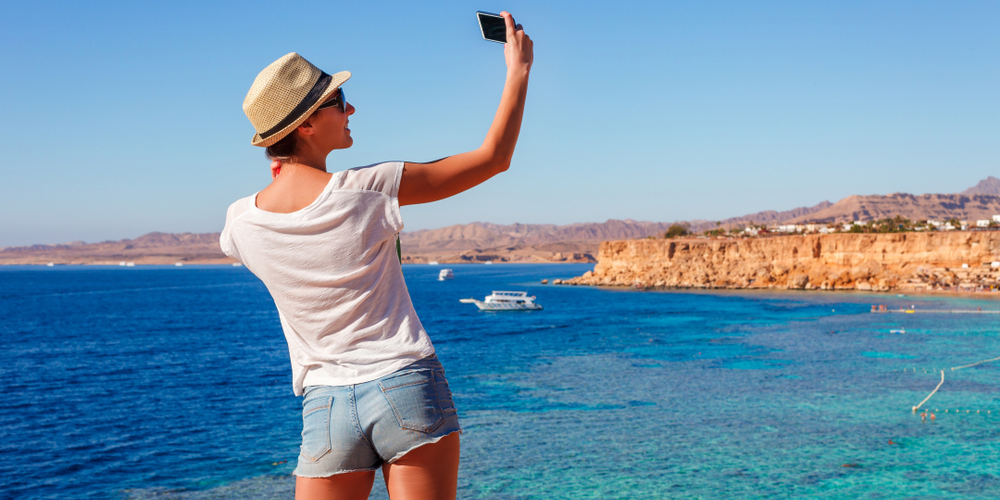 Egypt may be known for its ancient places and monuments, but it is its booming beach resorts that have brought tourists in recent years. There are also many enchanting resorts lies on the Red sea, the most famous of which are Hurghada, Sharm El Sheikh, Dahab, Ain Sokhna, Taba resorts, which is visited by many visitors from around the world. Here is a list of the best beaches in Egypt so you can discover the luxury and natural beauty of this amazing country.
Ne'emah Bay
Ras Um Sid
Shark's Bay Beach
El Fanar
Zeytuna Beach
Dream Beach
Mahamya Beach
Carnival Sharm El-Arab
Nile Cruise is The Best Way to Discover The Land of Pharaohs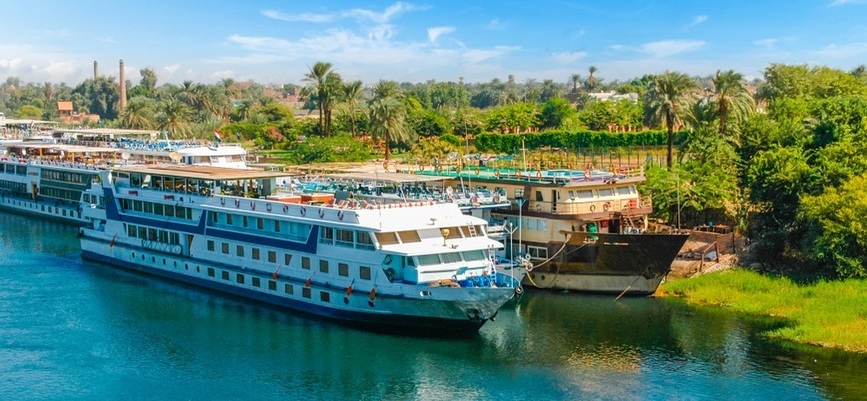 Egypt Nile cruises are one of the most enjoyable experiences that you should do during your tour to Egypt. It mixes between the historical places of ancient Egypt with relaxation on board a luxury 5* cruise sailing on the Nile river which makes your Egypt unforgettable ever.
Most Nile cruises in Egypt sail between Luxor and Aswan. While sailing, you can enjoy unforgettable tours with your guide to explore the east and west attractions in Luxor such as Karnak, Hatshepsut, Philae, Kom Ombo & Edfu temples, Valley of the Kings, and much more. The short Nile cruise may take four or five days. But longer cruises take eight days to sail north from Luxor or Aswan which includes visits to the splendid temple of Abu Simbel.
Best Time to visit Egypt.
Visiting Egypt in The summer
Temperatures in Egypt are generally high, especially during the months of May to August where the sun is too bright and hot so that it should be very cautious and use sun protection.
But you can still visit the coastal areas of the Red Sea at these times of the year because the heat is drier than the disturbing humidity.
Visiting Egypt in The Winter
In Cairo and the Nile Delta region the winters are cool in the period from October to February, and you should always wear the right jacket, especially in the evening, and at the same time the south of Egypt remains warm during this time, but temperatures drop in the evening.
Winter can be considered the best time to visit Egypt if you want to avoid the scorching sun, and the months of September, March, and April are also pleasant and good months to visit Egypt.
After having taken up with you the most important places in Egypt which ranked among the most tourist attractions in the country and the world as a whole, have you decided which tourist city best suited you to you among the various tourism cities in Egypt?
8 Easy Vehicle Maintenance Tips in Snow Fall
December is finally going to end here; it is an ideal opportunity to pull your hands from over your eyes and grapple with the one thing we would all don't prefer to concede: Winter is practically around the corner.
However, the consequence of December is that it is still actually Snow Fall. Which implies you have an ideal opportunity to get in a couple of last, yet extraordinarily significant, do-it-without anyone's help benefits that will go far towards ensuring your investment until Spring. If you cannot do them yourself, book an assistance arrangement at your closest to your area.
Right away, here are 8 Snow Fall Car Maintenance Tips. They are quick, genuinely simple, and the best part is that economical.
Do not Make Compost in Your Car
As you tackle fall's abundance on your yard, leave some energy for eliminating the leaves that discover their way into your vehicle. Leaves, twigs, and other natural issues can destroy with drains on your home—and the comparable on your car. When garbage develops in territories of your vehicle where water should run out, you can get holes or corrosion.
The air plenum close to the windshield is the right spot where this can occur. If you do have a sunroof, open it up and glance around in there, as well, from outside the vehicle. Sunroofs have channels to stream water that sneaks past the seals out for the count of the car. Plant gunk in there can plug those channels, making for wet headliners, wet rugs, or more awful.
Consider Getting Snow Tires
Snow tires are made of a softer elastic than all-season tires, allowing them to hold adaptability, even in the coldest of cold. Track designs on these tires likewise take into consideration remarkable grasp in the snow. However, snow tires are certifiably not an instant fix. They will not eliminate the chance of slipping and sliding in your vehicle; however, they do give more traction than standard tires.
"All-wheel drive is certainty motivating when you're accelerating, yet it doesn't help you when you're slowing down and turning," says Woody Rogers, overseer of item data for Tire Rack. "Winter tires are an absolute necessity in regions where the temperature routinely dips under 45 degrees," Rogers adds. Snow tires give more traction when you are attempting to stop and turn on cool asphalt.
Replace Your Wiper Blades
We need our blades to last more than they do. However, unavoidably, they wear out, break, and are delivered pointless. Heavy rain-snow is in transit, so check your edges to ensure they're adaptable and still ready to clean your windshield. If they're not, or blades, the off chance that they don't, supplant your blades with new ones. Fortunately, blades are pretty economical, and you can get a good set for $30 or $40.
Is Your Battery Fully Juiced?
Winter puts more weight on your battery, mostly if you leave your vehicle outside. Evade the sinking feeling of hearing nothing when you hit the start with a proactive check of your battery and charging framework now. As a rule, fix shops do not charge particularly to stack test your battery, and some vehicle parts stores will do it for nothing.
If you discover your battery's going south, you can supplant it whenever it might suit you, rather than being helpless before whatever shop your dead vehicle's been towed to.
Don't Roll Your Windows in Freezing Temperatures
Stand by until your vehicle has been warming for in any event 30 minutes before endeavoring to roll the windows, as doing so heretofore will cause water gathered in your window seals and the mechanical pieces of your entryway to freeze. If not permitted to defrost before working the windows, this can harm your vehicle, for example, defective windows or temperamental controls.
Check Your Fluid Levels
Working windshield wipers and a strong supply of wiper liquid will guarantee that you and your customers have visibility in the most exceedingly awful of snowstorms. Wiper liquid will get used rapidly if a vehicle is being driven during a snowstorm, for evident reasons.
Wiper sharp blades last a year. If you feel that it is the ideal opportunity for a substitution, it probably is the perfect opportunity for supplanting them. Contingent upon how terrible your winters are, you might need to prepare your vehicle(s) with winter-specific wipers. In conclusion, ensure the car(s) have wiper liquid with a low freezing point.
While we are regarding keeping liquids full, keeping the gas tank full is considerably more significant in the colder time of year. A full tank may forestall aggregated water in your fuel pump from freezing. It can likewise help you remain warm, as the driver can keep running the engine motor if they get stuck.
Add a Protective Layer
A polymer wax layer can make a boundary against street salt, grime, snow, and then some sleet. Couple with high-pressure vehicle washes after winter storms to flush away buildup in difficult to-arrive zones, such as wheels, underbody, and wheel wells.
Park in Shed
As the cold weather months approach, with them, comes the danger of extreme winter climate. While snow and icy streets can spell catastrophe for drivers, these cruel climate conditions can harm vehicles also.
If you will, in general, stop your vehicle on the street or uncovered in your garage, you likely are certifiably not a stranger to the dull daily schedule of scratching your car clean. This can be incredibly irritating when you are late, or you need to get someplace in a rush. Peephole driving or freeing just enough from your windshield to have the option to see a part of the street is something that numerous chilly climate drivers know about.
Putting resources into metal garages or carports can help protect your vehicles' value and enhance their life span, setting aside your money.
Conclusion
Giving your special vehicle consideration in the colder time of year is essential. If you have not to get ready for your vehicle for winter yet, make sure to focus on it for your wellbeing and the security of those offering the ways to you. Readiness and upkeep will set aside your cash over the long haul. Since your vehicle is frequently the second most costly buy you make, winterizing your car is an investment.