12 Amazing Cultural Facts Every Tourist Should Know Before Visiting The UK
Visiting the UK for the first time? Here are 12 amazing cultural facts you should learn first before traveling to the UK.
1. England, Great Britain and the United Kingdom are different things
These three terms tend to be used interchangeably, but confusingly, they do not mean the same thing. England refers to the country itself. Great Britain includes the mainland (England), Scotland, and Wales. The United Kingdom (UK) includes Northern Ireland under its umbrella.
So when we say "things to know before visiting the UK", we're including trips to Scotland, Wales, and Northern Ireland too.
2. Tea is the answer to everything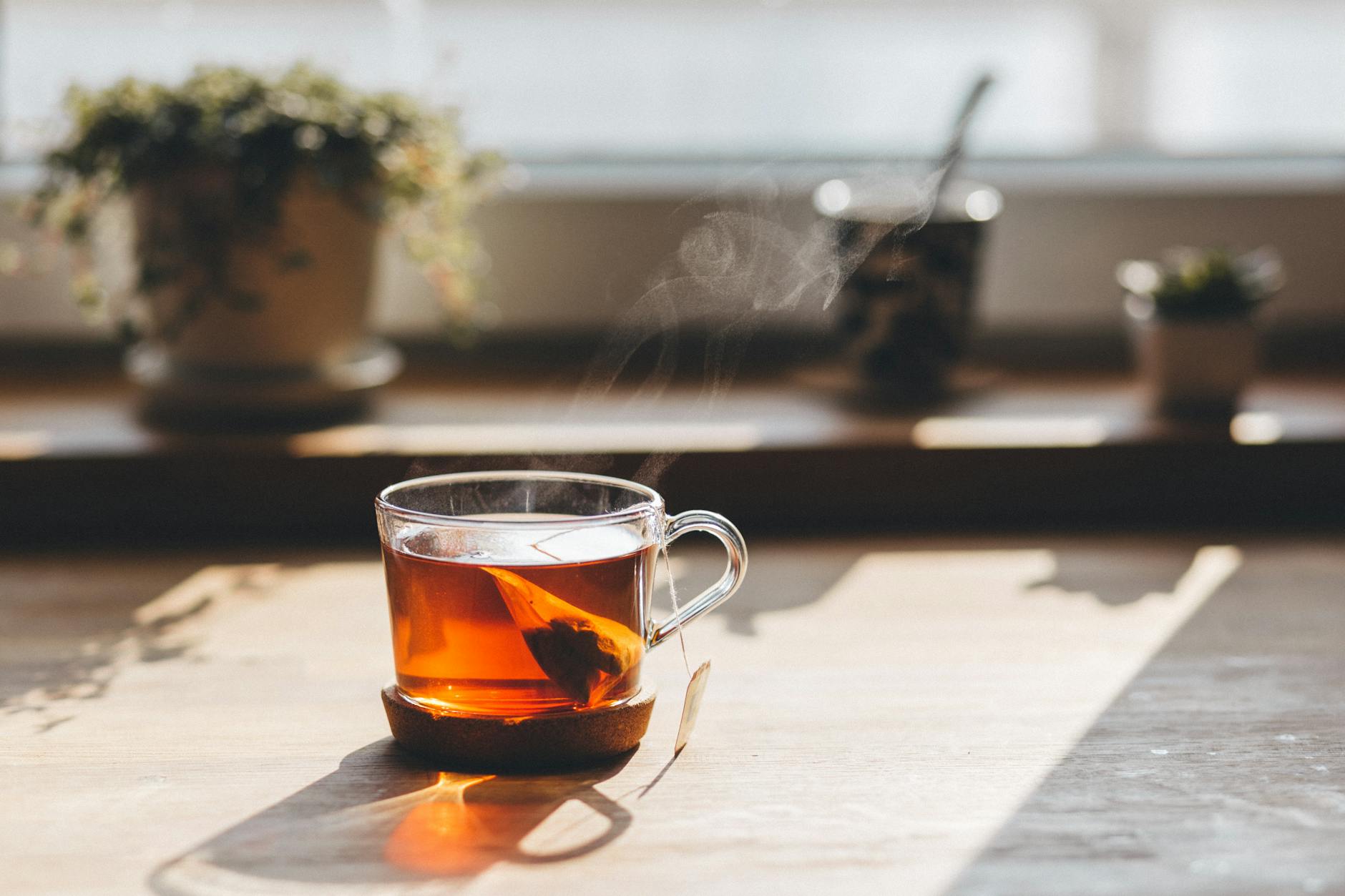 Feeling down? A cup of tea might lift you up. Feeling happy? Let's celebrate over a cup of tea. Feeling angry? Perhaps tea can help you calm down. Tea is their national drink and their love for this beverage shows everywhere you go. So if someone offers you a cup of tea, take that as a way of saying "I care".
3. "A quick pint" isn't quick at all
If someone invites you to the nearest pub for a "quick pint", prepare to cancel the rest of the day's plans. Having a "quick pint" means sitting in a pub and drinking numerous pints of beer until the wee hours of the night.
4. Be prepared for odd greetings
Don't be offended when someone calls you a duck in the UK: it's common to hear a variety of strange greetings when you meet local people. "Alright pet" is a common greeting in Newcastle; "Ey up duck" is the standard greeting in Derby"; and "Hiya" is an informal greeting used throughout the country.
5. Expect rainy days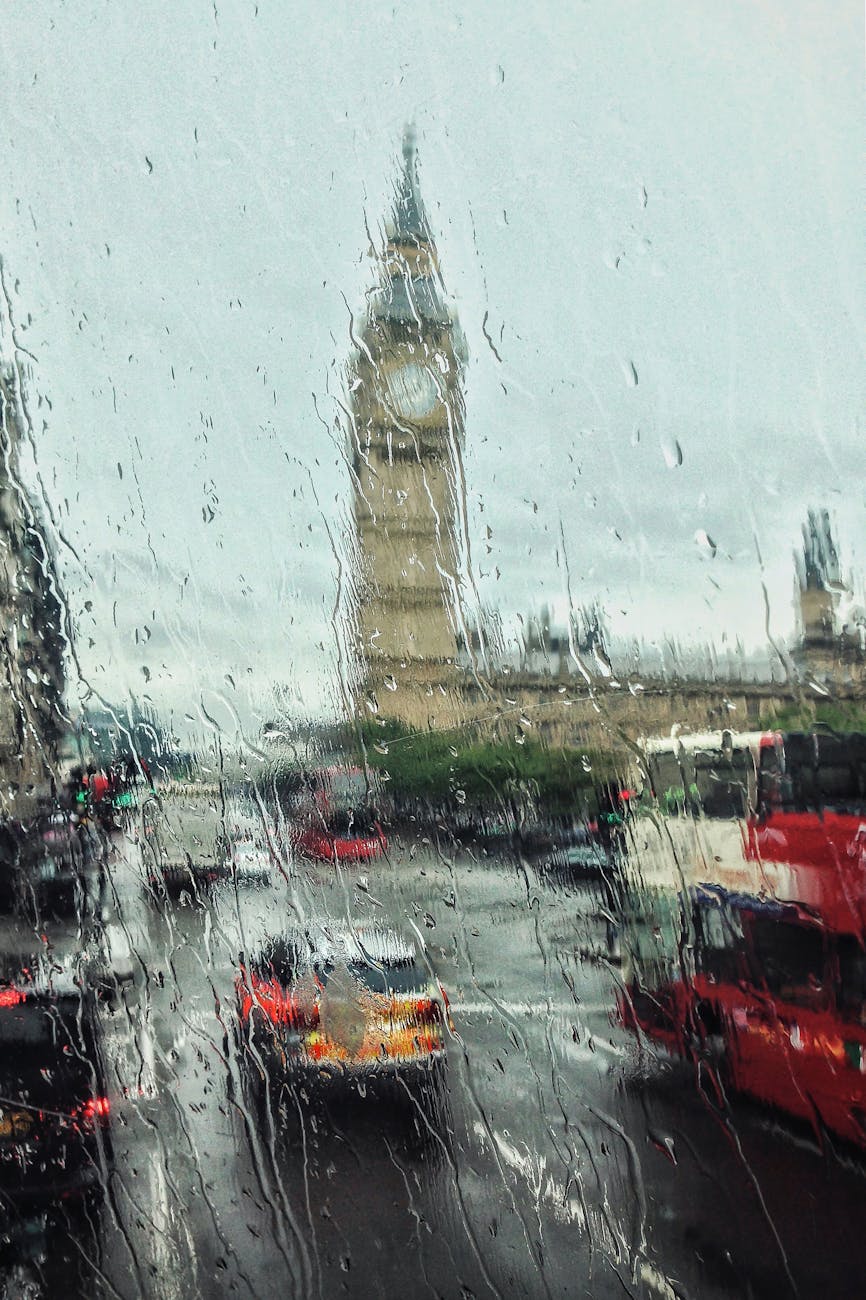 The weather in the UK is quite unpredictable. Avoid letting your day out be ruined by packing an umbrella, waterproof shoes, and water-resistant layers just in case you're caught in one of the UK's famous drizzles.
6. Universal etiquettes are a big deal in the UK
There are universally-applied social norms around the world. These include holding the door for the next person, letting people go off the train, bus, or elevator before making your way in, standing on the right side of the escalator to let rushing people use the left side, and falling in line patiently. In the UK, these are mandatory and you'll get angry stares if you don't comply:
Don't but in line or skip a queue
Don't pass through a door without holding it for the next person
Don't stand on the left side
Don't be late
Don't rush your way into the train, bus, or lift without letting people go off first
Don't sit at the dinner table unless you're asked to
Don't be loud in public places
7. There's no such thing as a standard "British accent"
The lovely "British accent" we hear in British history-drama fiction movies is actually more diverse than we initially throught. All across the country, multiple regional accents are recognisable and diverse. To name a few, we have Scouse, Geordie, and Cockney dialects.
8. The names of regional cuisines may be confusing
What's the first thing that comes to mind when you see a "black pudding" label in a breakfast buffet in a hotel in Sheffield? You'd probably think you'll enjoy some sweet, soft, and jiggly dessert. Unfortunately, black pudding is blood sausage, made from pig's blood.
So if you're dining in the UK, be mindful of these terms:
Yorkshire Pudding: A batter souffle, often served with gravy alongside roast beef.
Full English: A hearty breakfast consisting of bacon, sausages, beans, egg, mushroom, grilled tomato, black pudding, toast, and hashbrowns.
Brown sauce: A sauce made with tomato, dates, apples, tamarind, spices, molasses, vinegar, and spices.
Welsh Rarebit: Contains 0% rabbit. A great version of cheese on toast.
9. People drive on the left side of the road
Renting a car in the UK? It doesn't matter if you're a great driver: if you belong to the 70% of people in the world who drive on the right side, then you'll get confused. The English nation drives on the left side, with the driver's seat on the right side of the car. If you're not used to this setting, it might be safer to hire a driver or take the public transportation instead.
10. Train prices are expensive
Speaking of public transportation, the train fares in the UK are quite pricey. Believe it or not, you can actually save more by hiring a car or a coach.
11. Master the two taps
The rest of the world uses one tap, which may be installed with a heater to offer hot and cold water. In England, they use two. Expect for freezing cold yet drinkable water streaming from the cold tap and scalding hot water streaming from the hot tap. Hopefully, this piece of information saves you from accidentally burning your hand when trying to wash using the hot tap.
12. Pub food should be ordered at the bar
In restaurants, you're expected to sit and have the server come to your table to take your order. Pubs, unlike restaurants, require you to approach the bar to order your food. Then, you need to remember your table number. Hopefully sooner or later, your plates of warm and hearty fares will be delivered to your table.
Author Bio: Carmina Natividad is a self-proclaimed foodie and content writer who hates being locked up at home. She may be an awkward introvert but she's got a lot to say about travel, food, and cultural appreciation. To know more about hotels and travel blogs, you may visit Leopold Hotel Sheffield. 
Gay-Friendly Hotels in Mumbai Where You Can Be Yourself
There has been a significant shift in the stance toward the LGBTQ community in India. The change has not been overnight, and there is still a long way to go. But for someone who is gay, hotels in Mumbai do offer an opportunity for a vacation where they can be themselves.
Here are a few gay-friendly hotels for you to pick from:
This hotel has been welcoming of the LGBTQ community and vouched for diversity and inclusion. It offers a comfortable environment to enjoy, indulge and relax. The dining experience is one to relish. Baluchi offers PAN Indian cuisine, Oko offers PAN Asian cuisine, and they maintain a 24/7 restaurant as well. 
Hilton Mumbai- International Airport
This hotel is among the best gay-friendly hotels one could find in Mumbai. It is located 3 km away from Chhatrapati Shivaji Airport. They have a winter garden, spa, and an outdoor pool. Their Crystal Lounge, with the interiors of a 19th-century summer palace, is a great place to relax, listen to music, and chat. The sandwiches, coffee, tea, mocktails, and cocktails make for nice light snacks. Imperial China offers authentic Chinese cuisine. In The Brasserie, you can enjoy Indian, French, Italian, Oriental, and Mediterranean cuisines. The Brasserie Grill, open from October to March, offers delicious meat and fish dishes to relish under the open sky.
The Trident Hotel is in Bandra Kurla Complex (BKC) near the Mumbai airport. Mumbai's well-known places for shopping, sightseeing destinations, and Navi Mumbai are at a comfortable distance from the hotel. You can take a break from the humdrum of everyday life for the perfect getaway. With chic décor, the hotel is very welcoming to its guests. It serves delicious gourmet Italian, Japanese, Indian, and Continental cuisines. The hotel's wine library, lounge bar, and patisserie give you an exquisite experience.
It is located on Mere Weather Road behind the Taj Mahal Hotel. With ethnic décor, elegant and spacious rooms, and warm service, it is a treat to stay here. It is one of the best hotels that are gay-friendly in Colaba. From great food to excellent service, this place has everything.
With a view of Mumbai's skyline, The Oberoi has both modern and traditional architecture decorating it. Located on Nariman Point, it offers a stay for leisure and business travelers alike. The spacious rooms, splendid cuisines including Italian, Modern Indian, and PAN Asian are served at Fenix, The Oberoi Spa to relax and replenish, will all make you forget everything else. 
Located in Worli, Mumbai, this hotel has a modern and chic style. You can marvel at the panoramic sea view and enjoy their luxurious suites. Their rooftop bar is a remarkable spot to watch the sunset while enjoying gourmet food and cocktails.
If you are looking for an LGBTQ or transgender hotel in Mumbai, these hotels will make your experience a memorable one. Our pick is the LaLiT Mumbai. With The LaLiT Mumbai, its host of services, impeccable hospitality, and cuisines that are a blend of flavors from around the globe, you wouldn't want the vacation to end. Book your stay at The LaLiT Mumbai for an incredible experience!
Services Offered By Moving Companies Bend Oregon
Bend is a small city in Oregon on the Deschutes River. West are the Cascade Mountains' lakes and peaks, including ski resorts and multi-use pathways. A route in town climbs to Pilot Butte, an extinct volcano. South of town, the High Desert Museum highlights the local ecosystem via history and live wildlife exhibits.
Stairs lead into the Lava River Cave, a massive lava tube, in the Newberry National Volcanic Monument. If your planning on moving or shifting you home to local or intrastate you can check out best movers bend oregon.
List of Services Offered by Moving Companies
Local Household Moving
Intrastate Moving
Office & Business Moves
Residential Home Moves
Commercial Moving
Piano Moving Services
Government Moves
Personal Organizer
Furniture Rearrangement
Packing and Unpacking
Here is one of our best Moving Company at Bend, Oregon the Higher Ground Moving is a family owned and operated moving company based in Bend, Oregon. We provide many services such as: -Central Oregon household moves big and small -Full service intrastate (within Oregon) move -Loading / Unloading rental trucks, pods -Furniture moving within the house -Assisted living and senior move -Commercial shipping & receiving -Office and business move -Short and long term storage
A Few Questions to Ask Before Hiring a Bend, Oregon Moving Company
If you want to relocate soon, you should begin considering your possibilities. How are you going to move all of your belongings to your new home? Can you do the hefty lifting required to relocate your complete home?
If you're not confident you can do the move on your own, we recommend hiring a Central, Oregon moving company. They can assist you with loading, transporting, and unloading your belongings. This may save you a lot of time and irritation, as well as possible back strain.
But how do you go about finding the best movers in Bend, Oregon? In the end, it all boils down to asking the proper questions. Continue reading to find out what questions to ask before choosing a moving company.
Do they have references and testimonials?
First, inquire whether the movers can give a list of references. Otherwise, search the website for consumer reviews and feedback. This is an excellent way to discover more about their customer service abilities and work ethic.
Higher Ground Moving has over 247 good ratings on Google, totaling a 5 star rating!
Is Life in Canada Hard for foreigners?
Canada is famous for encouraging immigration to boost the country's workforce and economy. President Justin Trudeau and the new minister of Immigration, Refugees and Citizenship Canada (IRCC), Sean Fraser, have publicly stated that immigration programs are a high priority. The IRCC invites hundreds of thousands of foreigners to become permanent residents every year. In 2021 that number was 411,000, and this year the aim is to 'land' 430,000 foreigners by giving them Canadian permanent residency.
However, things might be different once the paperwork goes through and you land in Canada. Public commentary sites are filled with people asking the same question:
Is life in Canada hard for foreigners?
While the answers vary from "This is, the worst" to "Canada is the best, ey," all these answers are based on personal experiences from people with vastly different backgrounds and positions in Canada. Many commentators touched on the 'expectations' they had. In general, people who had unrealistic goals and dreams felt blindsided, while those who arrived with a solid vision prospered.
Canada has always been open about its motivation to increase the population. Although second in the mass area in the world, spanning 9,985 million km², Canada only has a population of 38,388,419. That's only four people per km². The small population can be attested to the low birth rate, and the decrease in the labour workforce can be traced back to a declining population and early retirement.
Ironically, a significant population declining factor is immigration. Specifically, to the country's southern neighbour, the USA, where young people think they'll find better opportunities and richer diversity. Although, you'll be surprised how immigrants are just running from the cold.
Canada's Immigration Policy
Looking at the numbers, Canada reported having over 7 million foreign-born individuals in the 2016 population census. That's one in every five people living in Canada who originally came from a different country. While most of the foreigner population originally flocked from Asia and Africa, Canada admits thousands of immigrants from all over the world every year.
One of the reasons for this may be due to the country's open and fair immigration policies. Some of the top Canadian immigration programs include the famous Express entry system and Provincial Nomination Programs (PNPs). If you're eligible to apply for one of these immigration programs, your chances of being accepted to become a permanent resident in Canada are relatively high.
Because Canada needs both skilled and unskilled workers, there's something for everyone. Altogether the country has more than 100 immigration and visa programs that cater to students, business people, university graduates, farmers, drivers, tradespeople and more.
The result of this attitude toward a county's immigration policy is that many foreigners choose Canada to make their new homes. Indeed, there are many benefits of living in Canada, the biggest one being a stable and secure economy. Overall, the biggest reasons for emigration are economical and social instability back home, and Canada allows immigrants to start again, offering them a strong economy, cultural diversity, and social acceptance.
While it is not an easy task, Canada has set structures in place like provincial settlement programs to assist in integrating the immigrant population. As a result, while life in Canada for foreigners is undoubtedly challenging for many, it also statistically gets better, resulting in generational integration.
Benefits and Disadvantages of Living in Canada
Canada is a wealthy country with a strong economy. It has amazing public benefits, excellent public transport, it's affordable if you have a good job, and offers plenty of job opportunities. If you have children, then you'll benefit from an exceptional standard of education and be able to eventually send them off to one of the world's best universities.
For foreigners worldwide in search of better opposites and a better life, Canada is an appealing option. It markets itself as being a tolerant, diverse, and wealthy option in hopes of attracting a bigger labour force.
Overall, the standard of living is hands down one of the best on the rock. Canada is placed 8th on the nominal GDP list, with a total of 1.643 trillion USD (2020), and a Human Development Index of 0.929, placing it at 16 out of 189 counties.
However, people still complain about the cold. It makes sense that many immigrants coming into Canada are from warmer countries, such as is the case in many parts of Africa, Asia and South America. Many also find that adjusting to a new culture has been difficult. Across the board, any immigration process requires a period of adjustment.
Finally, while job opportunities are plenty, many immigrants feel disillusioned with the idea of having to work as a barista while they wait for their medical qualifications to get registered, for example. So, while the benefits of living in Canada outweigh the disadvantages, it's important to be realistic and research both sides before making such a crucial decision.
Ultimately, if your reasons for immigrating are based on social and economic factors that alienate you from your home country, then corresponding pull factors from Canada that attract you should be sufficient to convince you that Canada is a good option.
Ready to see what life in Canada for foreigners is like? Head over to the immigration consultant agency CanadianVisa.org and take your advice from the experts in Canadian immigration.